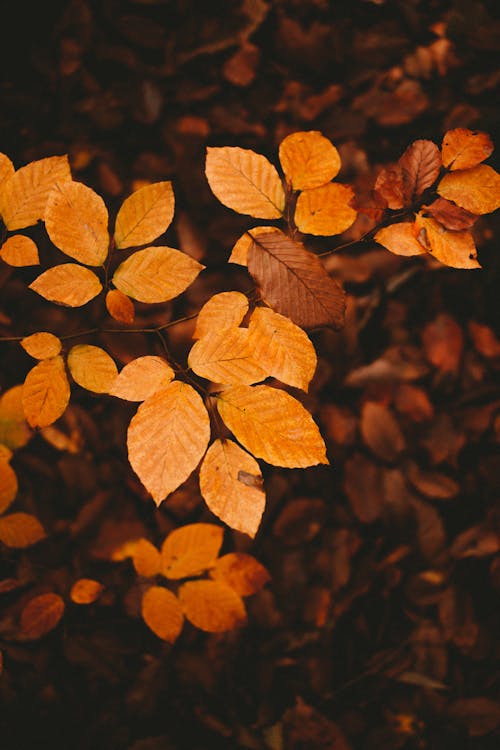 Register for the 2021 Senior Retreat
Monday and Tuesday, October 4 – 5
After a year's hiatus due to the pandemic, the Senior Retreat is returning to Rainbow Lodge. The retreat is for members and friends of UCUCC who are 55 years old or more. While the title is "Senior Retreat" there is nothing about the overnight time spent in the shadow of Mt. Si that is "old". The retreat has a program to enlighten, an evening program to entertain, and lots of time in between to socialize with other adults.
This year the program will be presented by Rev. Steve Jerbi, who will talk about Franciscan Spirituality. Pastor Steve is currently in formation to become a monk with the Ecumenical Order of Franciscans. He will lead us through conversation about the history of Saint Francis and Saint Clare and how they inspire us in our own walk of faith. He has been on the staff of UCUCC since February, and we know his online presence well, but have had limited opportunities to meet and mingle with him personally. The Senior Retreat will provide that opportunity.
The cost of the retreat is $150 per person which can be paid at registration. All but $35 is refunded if you are unable to attend. Click here to register.
As more is known about the Covid-19 risks, we will adjust our plans, provide support for Covid-19 testing, or cancel the retreat if necessary. UCUCC's Covid-19 Action Team met on 9/15 and has recommended that this event can take place with reasonable precautions in place. Email Alan Klockars at amklock@aol.com.
Men's Supper Group
October 5, 6:15 pm
The monthly meeting of the Men's Ministry has
returned to the Turner Lounge every first Tuesday of the month. Please join us when you can! We will be following the latest building protocols, so please plan to wear a mask inside the building, except when eating. 
Budget & Church Finance Forum
Sunday, October 10, 1:00 – 2:00 pm, on Zoom
As you prayerfully consider your pledge for 2022, you may find you have questions about how UCUCC uses its resources. Our Director of Finance and Operations, Kyna Shilling, will share updates on our 2021 budget, give an overview of our church finances and the impact of the pandemic, and will answer any questions you may have about our budget and spending. Please plan to attend this meeting via Zoom—the link will be in upcoming weekly emails.
Men's Weekend at Pilgrim Firs
October 22 – 24
Details will be available as we approach the date. Please contact Earl Hamilton at earlwhamilton@gmail.com for more information.
Apple Day
October 16, 10:00 am– 2:00 pm
You are invited to Pastor Catherine's Whidbey Island farm for Apple Day. We will pick apples, press apple juice, walk the woods, build a straw labyrinth, and chose pumpkins to take home for Halloween. This is an all-church event—everyone is welcome! We will be outdoors, distanced and masked. Bring a lunch, something to drink, and a lawn chair. Wear sturdy shoes and farm clothes that you don't mind getting dirty. Plan to bring a quart or half gallon container if you would like to take home some of the apple juice. Catherine's address is in the church directory. Let us know if you need directions by emailing office@universityucc.org.
AWE (All Women Extraordinary)
October 25, 6:00 pm
All women are invited to Zoom in for an informal hour of chatting and virtual dining. Every fourth Monday 6:00 – 7:00 pm. We plan to continue using Zoom, as we have expanded our group beyond the Seattle area. Please join us! Questions or mailing list requests, contact Christina Purdy pyrdina@yahoo.com.
Superfluity
Superfluity is calling all givers, sorters, stackers, sellers, singers, imaginers and dreamers…
Superfluity is about a spiritual practice and building community while caring for our community. The pandemic is prompting us to consider how to emerge in 2022 with grace and with wisdom! We welcome new and seasoned volunteers to join us for a virtual (Zoom) mini-retreat in late October to consider how best to use our talents in 2022. 
In parallel with our fall worship series, "We are," we will honor the legacy of Superfluity, spend time understanding who we are now, and, at this turning point, listen for how God's plan for Superfluity continues to unfold. The path forward is a collective journey. 
If you have an interest in shaping Superfluity for the future, please join us! We have a need for new leaders in several departments. If you are recently retired or anticipate retiring in the next 4-6 months and are interested, consider spending some of your time and talent with Superfluity. In the past, volunteers have worked 2-4 hours a week during Feb and March and anywhere from 4 to 40 hours the week leading up to the 2 ½ day sale in April. Please contact Mary Sue Galvin at marysue.galvin@gmail.com with questions or to volunteer! The mini-retreat time and date will be published in an upcoming weekly e-mail.
A note and an invitation from Pastor Steve
It is hard to imagine October is my 8th month in the congregation! Somedays it feels like I've been here much longer; other times it feels like I've just started! One of the realities of starting during a pandemic is that many of the patterns for meeting and gathering are disrupted. The emergence has increased some of the opportunities to connect, while the work flow of emergence has limited flexibility in my schedule. If you've tried to connect with me via email, you've no doubt seen this impact in my delayed response. In the balance of ministry, meetings, and a work-life balance, email is never my priority. I would rather invest my time in building and strengthening relationships. If you feel like we haven't had a chance to connect or you want to follow up, the easiest way is to schedule a meeting with me through my Calendly app. It links directly to my calendar and shows my availability. Just go to https://calendly.com/revjerbi and set up a time! ~Pastor Steve