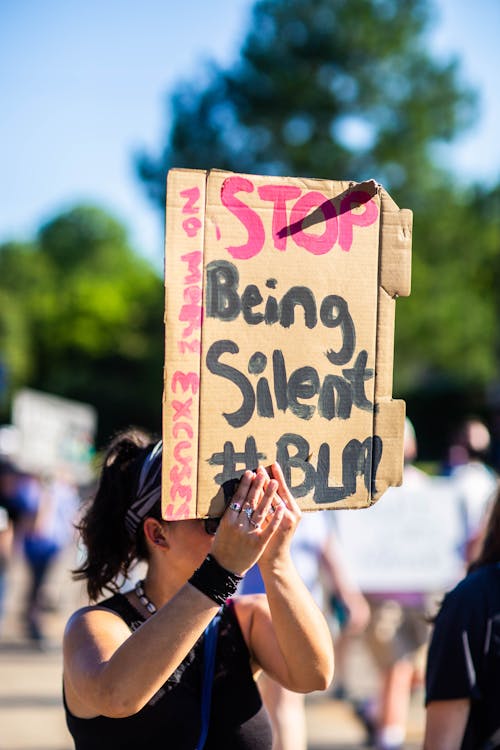 August 2021 marks two years since the energies of our youth group propelled the congregation into adopting a resolution to become a Racial Justice Church. To mark this anniversary we are taking a look at the work of Racial Justice that has happened in the past year. Progress on a project as vast and deep as this one happens simultaneously on many fronts. A search for small but significant developments in Racial Justice at UCUCC reveals that they were numerous.
For a start, last fall our three clergy members offered to the whole congregation three six-session book groups discussing local author Ijeoma Oluo's So You Want to Talk about Race?. Discussions were lively and varied, with plenty of good repercussions.
A series of Peace Circles led by Aileen Pruiksma and Elizabeth Dickinson helped us think about developing multicultural relationships.
Also, in the course of the fall of 2020 our Church Council launched a study of Jones and Okun's essay on "The Characteristics of White Supremacy Culture," which provided a lens so interesting that the Racial Justice Steering Committee took it up and later introduced it into the meetings of our Racial Justice Activist group.
As 2021 began, our Racial Justice Activist group held our (virtual) annual goal-setting retreat. UCUCC member Livio de la Cruz led in with an awe-inspiring overview of organizations, mostly black-led, doing terrific things around Seattle and Washington state. Any one of them would be exciting to volunteer for as an individual, but there didn't seem to be a specific place for UCUCC as an organization. 
We decided instead on the following three priorities:
Advocacy (See Racial Justice Advocacy by Mary Sue Galvin, page 8)
A Racial Justice Learning Group (see Our Racial Justice Learning Group by Mark Peterson, page 8)
Ombuds efforts (see An Ombuds Process by Diane Browning, page 8)
One other development was an important change of our place in the UCUCC organizational structure. The current stage began formalizing in 2016 after a workshop on Racial Justice as a Spiritual Imperative by Heather Hackman. At first, the Racial Justice Activists became and Action Team under the wing of the Love & Justice Ministry. After the August 2019 congregational meeting, discussions began about how our anti-racism work needed to be part of every Ministry in our church. To support that, Racial Justice now has a representative on our Church Council. For details, see Church Council Uplifts Racial Justice by Terry Moore, page 9) 
An aspect of our racial justice work that has taken several forms and had a number of excellent outcomes is deepening our connection to indigenous communities. For details on that, see Justice and Indigenous Peoples by Patti Brandt, page 9).
How have you been participating in the work of Racial Justice at UCUCC this past year? One upcoming opportunity is the Intercultural Development Inventory, a cross-cultural assessment tool. There will be chances to participate in IDI cohorts this fall and in 2022.
~ Ginger Warfield